Welcome to Jim Morash Construction
Are you looking for a quality contractor who can handle all your New Construction and Renovation needs?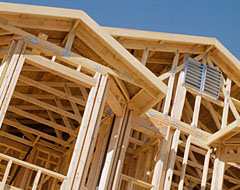 Jim Morash Construction relies on a simple quality control formula. We take our time and give our full attention to every home we build. It's that formula that has allowed us to keep our standards high while focusing on our most important business asset - our client. First we sit down with the client and discuss rough plans and ideas. Once a "ball-park" quote is reached that fits within the client's budget, our designer draws up the home plans and an accurate quote is provided. From there, the best tradespeople and professionals in the business go to work, building a home that's functional, beautiful, snug and secure. And with state-of-the-art R-2000 technology built in, a Morash-built home provides healthy indoor air quality and comfortable, cost-saving energy control throughout.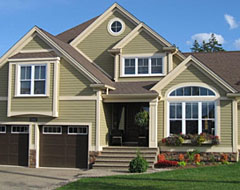 The results speak for themselves. Attention to detail is the watch-word in every Morash home. Every material used is carefully chosen for durability, performance and beauty, and installed by talented craftspeople. And Morash Construction backs up every home with a one-year total-coverage warranty and a seven year structural warranty with options to enhance coverage.
Our Mission
To build or renovate your home starting with a complete, detailed and accurate quote
Doing the job in a timely professional manner
Achieving and exceeding your expectations for the job with an experienced team in a cooperative atmosphere
Earn your trust for future jobs or referrals