Our Showcase - Stairways
A few stairways we have built over the years...
A Morash-built home is built to last.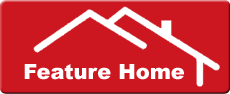 Did you know?
Garage Door Height
Want to park a boat or F250 that is lifted? Make sure you design in an extra high garage door. It's easy enough to do if the builder knows about it before Framing begins or better yet BEFORE you sign your contract. This way the changes you want are tied to you doing business with that specific builder before you write an earnest money check.
Adding a Bathroom
Sometimes some floorplans just don't work because they lack a needed bathroom. This addition needs to be known before the cement is poured. An added bath in a Formal area or Study area can be very important if you have a home based business or ever expect to convert this space to a bedroom.
Refrigerator or Freezer Power Plug in Utility Room or Garage
This must be added during the Frame Stage. This is important because this line needs to be on its own protected circuit to prevent breaker trips on other outlets.
Recessed "Can" Lighting

Especially on 2-story homes, you really need to look at this closely as many homes have insufficient lighting. It is very expensive and difficult to install additional 1st floor can lighting into homes that have a 2nd story above without making a lot of holes in sheet rock. This needs to be added no later than Frame Stage.
Solar Light Tubes

If you love natural light then adding a single solar tube to a kitchen or family room or any other darker area of your home will really lighten and brighten up your living space. Solar lights once installed bring sunlight into your home saving you the need to turn on lights. If you are building a 2 Story home you MUST plan these at build stage as retrofitting will be impossible.
Flush Mounted Soffit Lights

These are so cool. Once you see them you will want them. They are located in an area that is protected from weather unlike lights that are mounted close to the foundation. These need to be installed at Frame Stage.
Automatic Lighting via door open & close switches
these are PERFECT for closets and pantries. These need to be installed at FRAME STATE when the home is being wired. Open the door and there is LIGHT, close and there is NO light! Perfect!!!
Flat Panel Screens

Cable and power drops in Bedrooms, Master Baths, Garage or any other "Special" location that will allow you to mount a Flat Screen without having unsightly power and cables running up your walls. Add at Frame Stage. Also consider if you want an outdoor monitor as plugs and video cables can be installed cheaply when building versus retrofitting.
Whole House Internet

Wiring and Plug-n-play tech center for all TV, Telephone, Internet and Network equipment, routers, amplifiers and modems. The fact is wireless is a DOWNGRADE compared to secure hardwire communications. Wireless can be much less secure if unencrypted since your network signal can be picked up all around your home. Add at Frame Stage.
Built-Ins
These may include Kitchen Cabinet Garbage pull outs, Wine Lattice wind rack, Pasta Bins, Butler Pantry Cabinets, kitchen "bread box," Book Cases, and entertainment built-ins. Must be known a few weeks before cabinets will be installed. Butler's Pantry would have to be designed in at early planning stage.
Extended Patio
This needs to be planned before the slab is poured especially if you want the Patio extension to be part of the foundation structure. You can always add afterwards, but be prepared to tear up sprinkler lines and sod. Seems to me it would be cheaper to include day one!
Attic Storage
Locate a logical space in your attic for storage. At Frame Stage. To do one better identify an area under roof that can be included into the interior space. If you insulate this space it will help keep storage items within a more tolerable temperature range WITHOUT adding AC and Heating ducts. Better home builders include this in their plans. Texas is not the kind of place to store valuable items in an attic that is not temperature controlled.